We wonít give you any address, but some useful advice. Donít hesitate to discuss things with other tourists to catch any good advice or ideaís, and use the classic guide books. Please note that the lonely planet is not sufficient to get to know Bali. Donít hesitate to buy a guide that covers all the cultural aspects


Live during the sun time. It rises at 06.00hrs and the sunset there is at 18.00hrs.
Try to avoid July and August. During these months, the island is full with thousandís of tourists and it is much more difficult to get around. People asking you to buy this or that can be very annoying but try to say ďnoĒ firmly but politely. Donít walk on the little offerings to the Ďgodsí left on the floor everywhere.


If you wish to visit some temples, you will have to dress correctly: a sarong and belt. Donít hesitate to buy one, it is very cheap. Try not to buy them near a temple, it is often more expensive there.


Life in Indonesia is cheap. It is easy to rent a room and eat for nearly nothing. Be aware that paying a lot more doesnít always mean you will have a better service in a hotel. The rate of rupiah is constantly fluctuating. In 2002 September, the rate was 8900 rupiah for 1 USD. In Bali it is easy to find a cash machine, they are in every big town. You will soon learn that you can negotiate the price of everything, and even if some of you find this completely stupid, this is part of the Balinese culture.
Caution: only new bank notes can be changed and all the brokers will refuse the old ones.

No need to get vaccinated if you stay in Bali. Donít forget to take ear plugs. It can be very useful when the chicken start crowing first thing in the morning.
However, although the main tourist establishmentís use boiled water, it is better to follow the traditional rules of prudence about the water.


A good way to view the island is to rent a motorbike. The bikes are roadworthy, but the range is limited. In general, the bikes are small 100 cc motorbikes with a 4 speed automatic clutch. They are very easy to ride and the cost is very low. It is necessary to test the brakes before hiring. Caution: the roads are much steeper than in Europe, so best to have disc brakes. Check the lights, the horn and the documentation of the motorbike. If you want to make a trip of several days round Bali, it can be cheaper to rent in Ubud. Itís easier to negotiate a lower price here rather than in Kuta or near the coast. If you have the possiblity, rent at the end of the day, the price maybe cheaper.
One is obligatory by law (especially for the foreigners). Be careful, police are watchingÖ Very often, the people you hire from will give you something that looks like a bike Ďhelmetí, but isnít. For safety protection, itís not very good, but the police will consider that you have meet the requirement. A lot of people leave them on the motorbike. Be careful: one of our helmets was stolen (and it was a really old one). In this case, quickly go and buy another one before the police catch you. A new helmet doesnít cost a lot.
If you have a fine, and it can happenÖ remember that you can "negotiate" in Bali. You do have to be careful, as in this particular case some individuals may take offence. You will have to make a judgment on each individual occasion whether you try to negotiate.


Using a bicycle requires being in good physical condition. Bali is a volcanic island and of course there are mountains. Before hiring, check the brakes, the pressure of the tires, and the gears, because you will use them very often. After a day of bicycling, take some time for a good traditional Balinese massage. A good method to discover Bali: lose yourself!


It is better to have an international driving license. Driving in Indonesia is very dangerous. Be very careful. The Balinese donít hesitate to overtake on the curves, even without much visibility. Avoid the main roads: they are full of trucks and itís difficult to overtake. Do not drive at night. If you go up in the mountain, take a windbreak/jacket. The temperature can be quite fresh, especially on a motorbike. The tourist office of Ubud sells a map: there are mistakes on the map of Bali, but you can find a useful detailed plan of the area.
You can also hire a car. Itís not really expensive, but less practical than a motorbike or a bicycle. If you donít want to worry with insurance, take a local driver.


If you want to see the famous Legong dances, choose the Leviatan show (near Ubud). The Tirta Sari dancers have a worldwide reputation.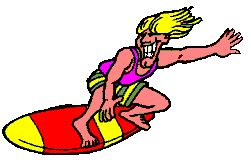 The beginners will choose KUTA and the pros will surf the big waves of ULUWATU in the south of the island.


There is a good bus network and the schedule is often accurately followed. If youíre not in a hurry, you can take the economic ďbemosĒ.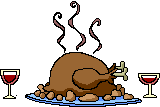 There are official taxis but anyone with a car or a motorbike can pick you up. Itís an easy way for the Balinese to earn a little bit more money.

.