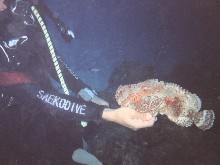 The famous stonefish !
We dove in Flic en Flac in the West cost. Until 30 m, the corals are poor but the fauna and the topology provide beautiful dives. One of them are mythic such "Rempart" snake where you can find a large concentration of venomous fishes.
Christophe PELICIER welcomes us. This man is very cool, gentle and competent. He was the president of the technical commission of the MSDA (Mauritius federation).
An inescapable address in Maurice (see advice).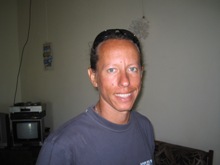 Christophe PELICIER